Deena helps you be your best on all layers and levels. 
She will help you be free to:
Prosper – be financially free and connected to abundance
Be healthy – realize your ideal body, optimum health and release pain
Love – clear the path to the loving relationships you want
And more – live life to the fullest!
How Deena works:
Deena is experienced, loving, caring and compassionate with an expertise that allows her to identify and quickly clear core issues.
Successes:
Deena gets thank yous every day for helping people, animals and businesses be firmly planted in high energy. We have posted a few in the testimonials section.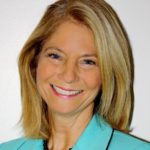 I love helping people be the best in all aspects of their life!
I can help you too
Contact me today
Testimonial
Deena has helped me so much through her energy work.  We were getting ready to put our house on the market.  The prices had gone down, nothing was selling and I had a lot of fear. Deena cleared things for my husband and me, then calibrated the energy of our house.  We put our house on the market and it sold in TWO HOURS. With the combination of God's help and energy work, the perfect buyers were attracted to our house.
— Karen S, Arlington, WA